WINFIELD UNITED
HONEST AG

BRAND RESIGN
BRANDING AND IDENTITY
ENIVORNMENTAL DESIGN

Ag marketing is filled with lots of farmers pensively pondering in fields. We decided to avoid the worn out and expected clichés. We stripped away the earthy colors, the sentimental imagery and the trite claims. Instead, we instigated honest conversations and introduced bold design. WinField United became the confident, norm-breaking, forward-thinking partner—farmers have been waiting for. We called it Honest Ag.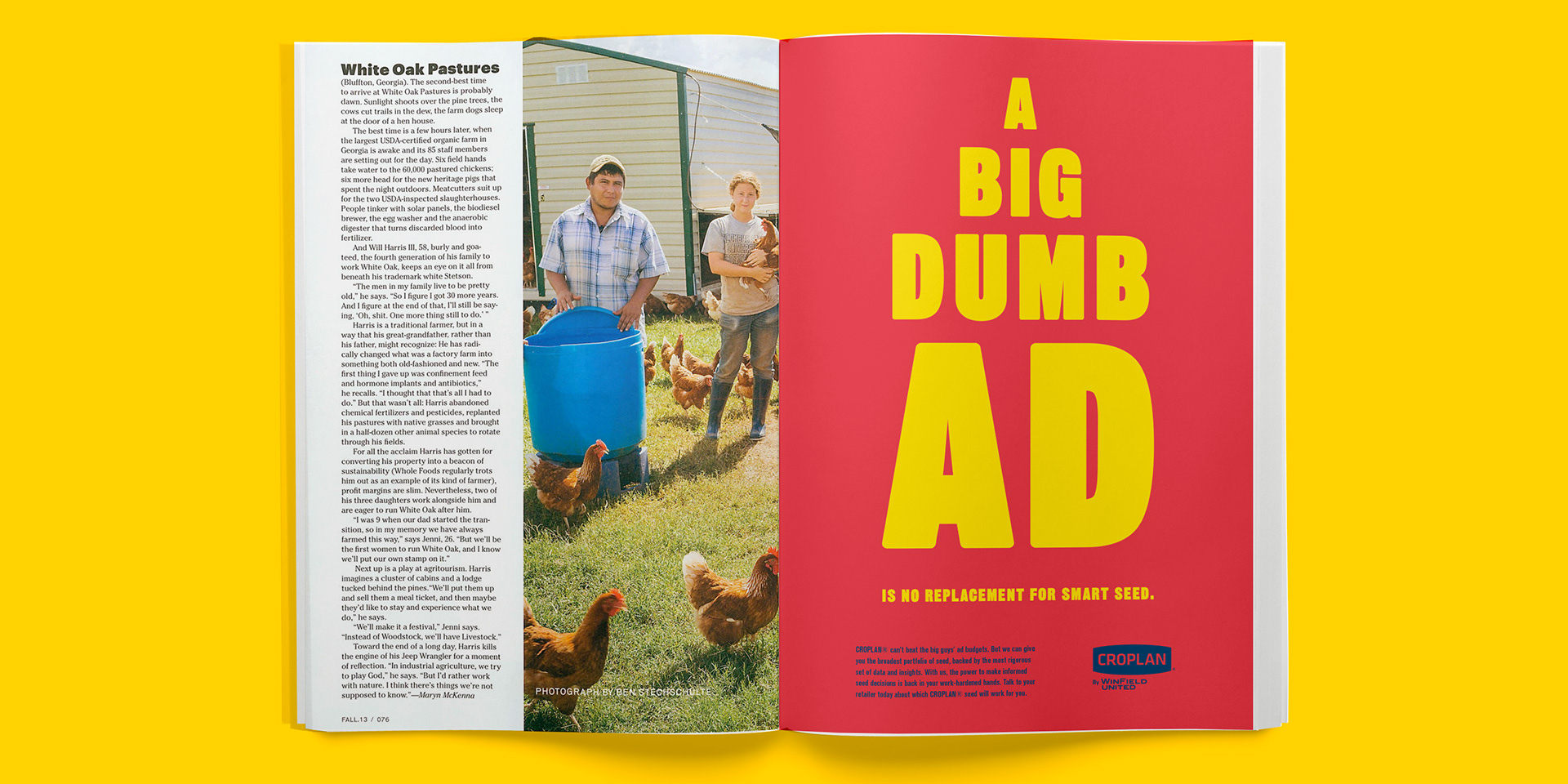 Awards & Press:
The Show
NAMA Best In Show